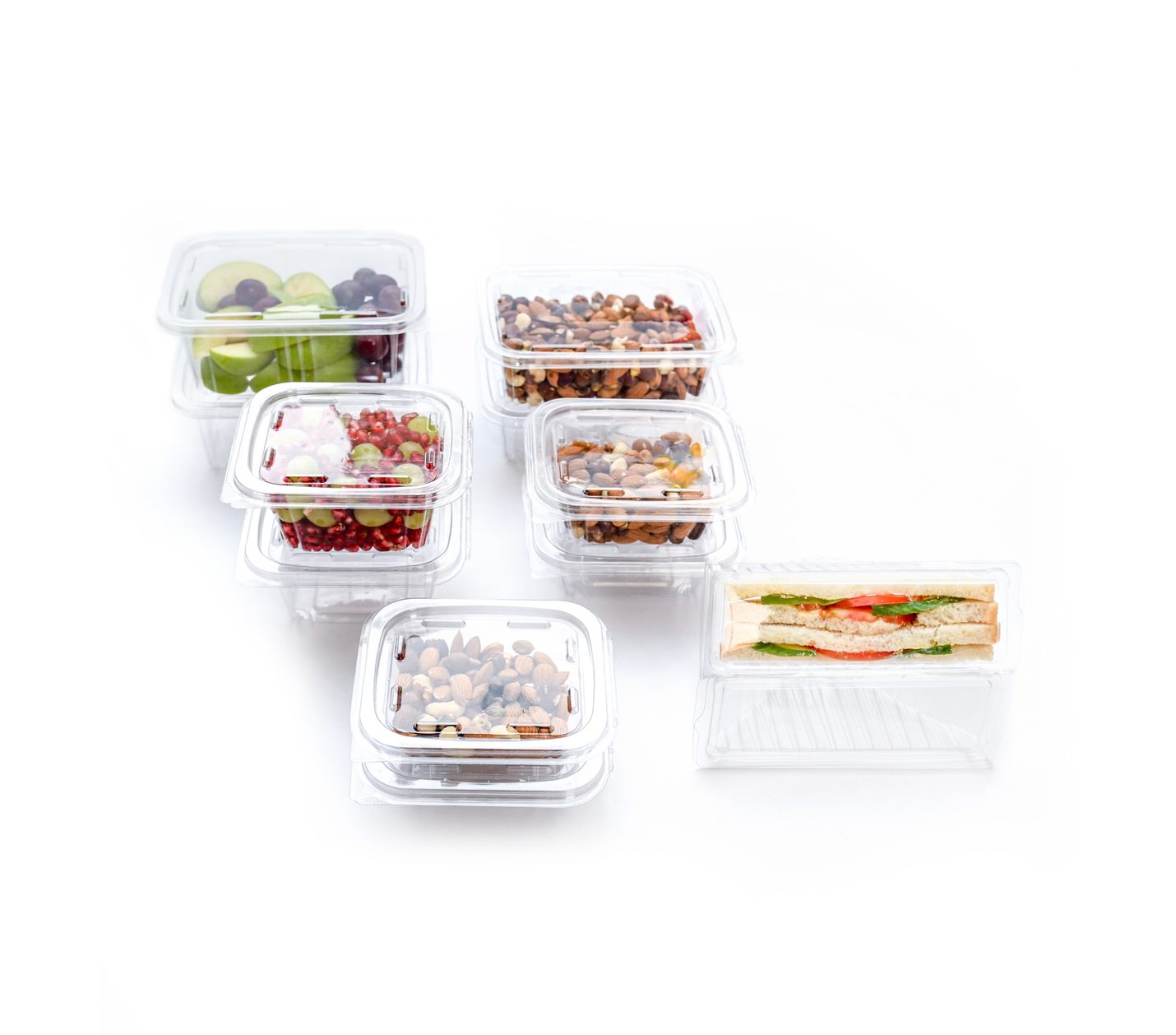 PET PACKAGING-CRISTALPACK
OCTAL's well designed CrystalPack is the visually appealing and environmentally conscious choice in clear plastic food packaging.
PRODUCT DESCRIPTION
Consumers are increasingly aware of the impact of packaging choices on the environment. Our partners choosing to use OCTAL's CrystalPack for their rigid plastic packaging needs appreciate OCTAL's approach to sustainability.  From the energy efficient manufacturing process to the production of our fully recyclable CrystalPack range, OCTAL has taken measures to minimize its carbon footprint. This is just one of the many reasons our CrystalPack product line is the preferred choice for many large quick service restaurants and hypermarkets.

OCTAL's CrystalPack PET plastic packaging is strong, but not brittle, and crystal clear for optimal merchandising appeal. Your products will not only look their best but will stay fresh longer with our PET packaging products possessing good oxygen barriers. Its unique hinged design and built-in stacking feature, eliminates lost lids, saves storage, optimizes shelf space, and reduces inventory costs.  Labelling applications are easy with CrystalPack, allowing the quick customization of pricing and nutritional information for your specific product.
For more information on Thermforming sales please contact us at:​
PRODUCT PORTFOLIO
1. Hinged Containers
8 oz Container
12 oz Container
16 oz Container
24 oz Container
28 oz Container
32 oz Container
2. Sandwich Wedge
Product: Sandwich Wedge
Color: Clear
Product Weight (g): 9 ±1
Product Length (mm): 374
Product Width (mm): 67
Product Height (mm): 86
Pieces per Carton: 1000
Cartons per Pallet: 15
Packing Dimension (LxWxH) (mm): 605 x 400 x 680
Pallet Size (LxWxH) (mm): 1200 x 1000 x 150