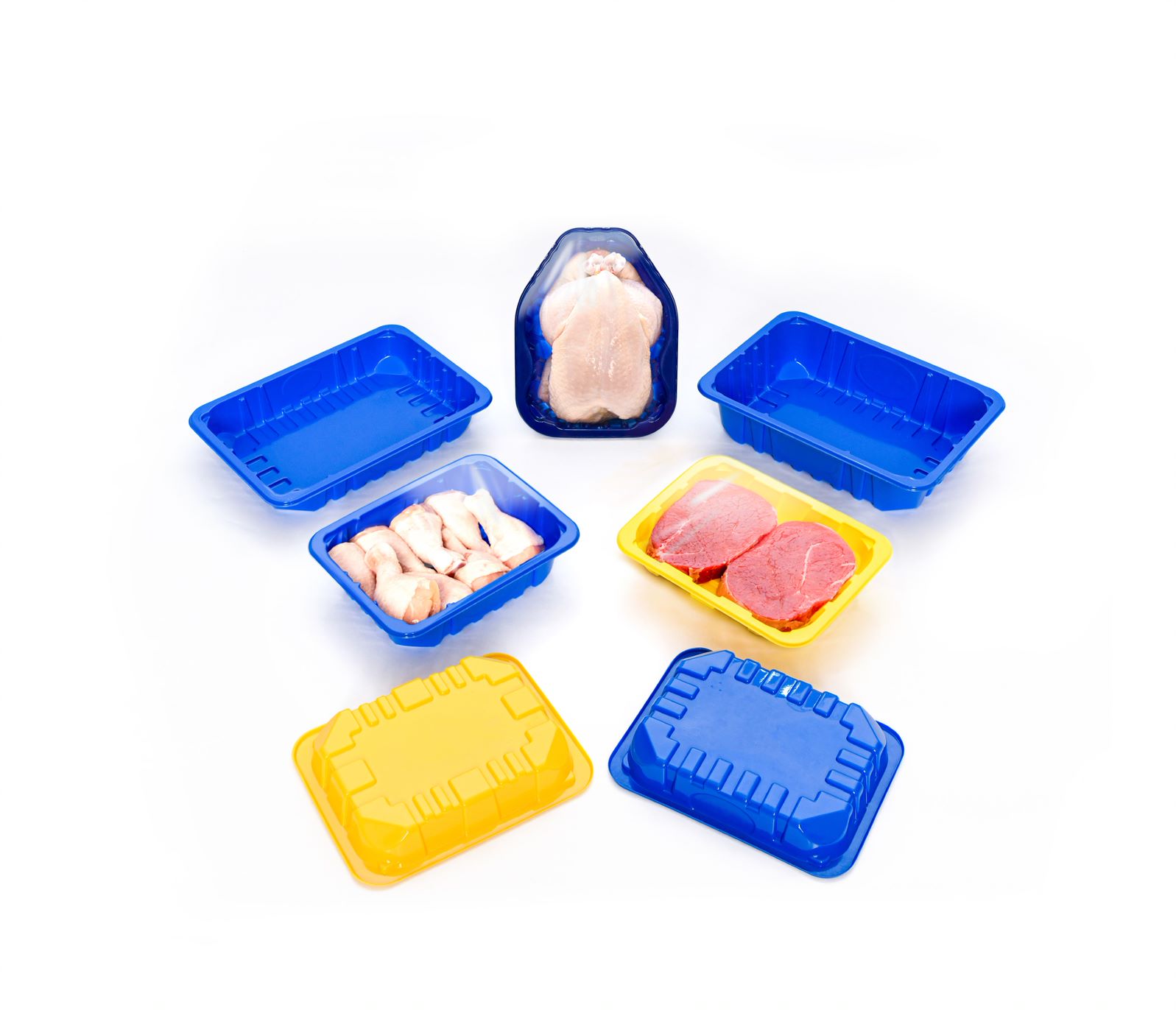 PET PACKAGING-PROTEIN
OCTAL's Protein Tray product line provides excellent packaging appeal whilst offering improved barrier properties, effectively preserving contents, preventing odor contamination, perfect for modified atmosphere and vacuum skin packed packaging applications.
PRODUCT DESCRIPTION
In addition to being visually appealing and made from 90% recycled PET plastic, our customers can expect a longer-lasting shelf life and reduced food waste. Our maximum strength, minimum weight, Poultry Protein Tray product line not only protects products from physical damage but preserves contents and prevents odor contamination.

Customizable to suit all your requirements, customers can opt to add additional compartments, absorbent bases, easy peel openings, as well as have their trays tailored to suit vacuum skin packed packaging applications. For maximum impact, select a detailed printing design in the colors of your brand. Other benefits include high compatibility with a range of sealing machines, reduced sealing times and temperatures, and significant reduction in leaked packs.  With a decade of market understanding and superb design capabilities OCTAL is positioned to offer optimized packaging solutions to its customers' new product lines and growth opportunities.
For more information on Thermforming sales please contact us at:​
PRODUCT PORTFOLIO
1. Modified Atmosphere Packaging (MAP)
Giblets & Parts tray
Parts with bone tray
Seafood tray
2. MAP Absorbent
Giblets & Parts tray
Parts with bone tray
Seafood tray
3. Skin Packaging (Absorbent)
4. Whole Bird Trays
5. Kebabs & Burger Trays
6. Custom tailored solutions