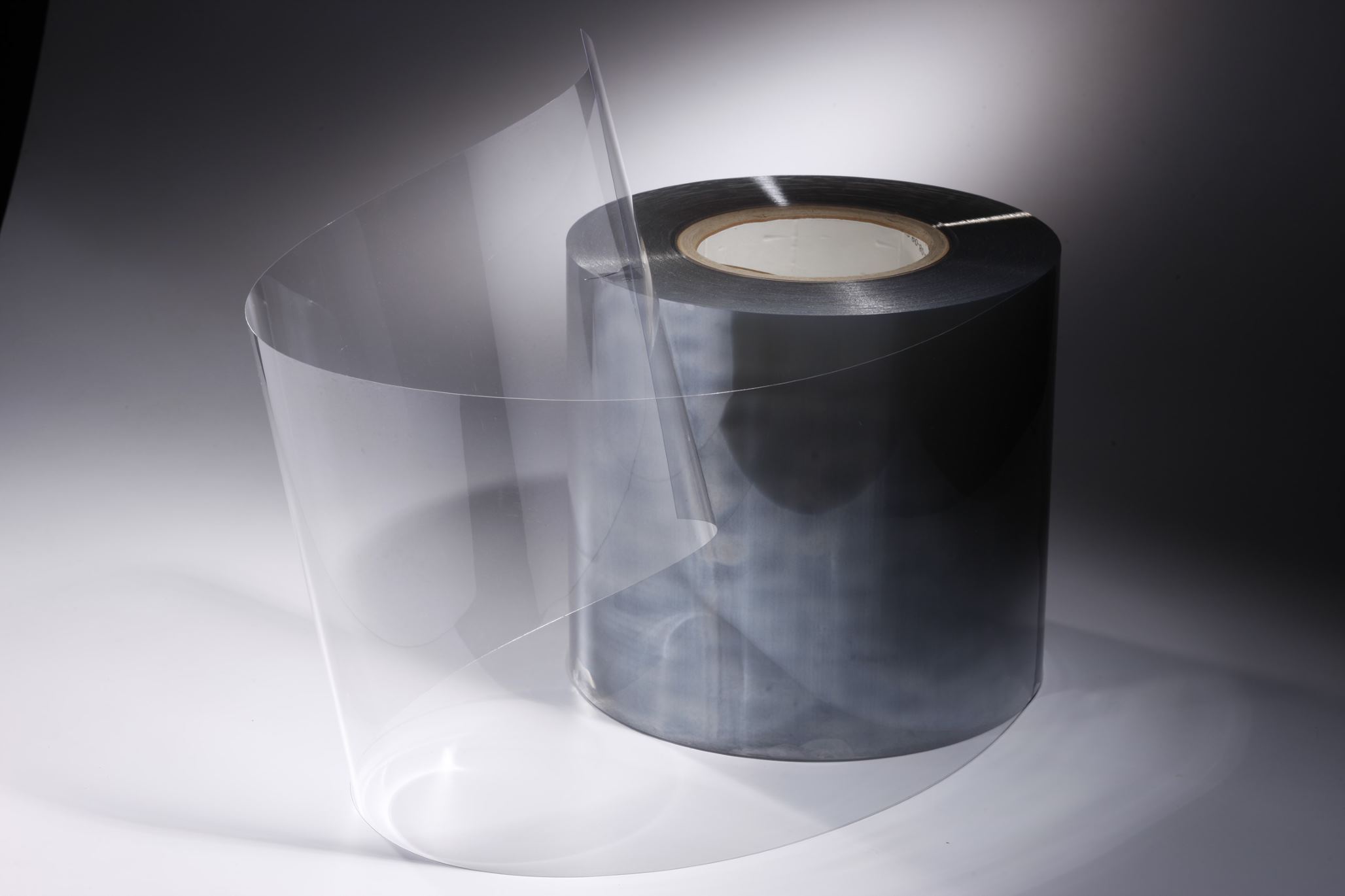 PET SHEET
A cutting edge and sustainable alternative to the traditional PET Sheet.
PRODUCT DESCRIPTION
In addition to its environmental advantages, our DPET® sheet offers exceptional, consistent quality every time. Characterized by enhanced visual and mechanical properties, it's the clearest PET sheet available and its increased productivity for thermoformers allows designers the flexibility to achieve stunning package designs that maintain their shape. Our customers can also customize the color of their PET sheet to suit their requirements.

During thermoforming applications, DPET® sheet allows uniformed distribution of material in deep corners, which then enables the production of more complex designs. DPET® Sheet also hosts an array of superior mechanical and visual properties, including resistance to cracking, rigidity for hang tab applications, superior gloss, high clarity and unmatched uniformity. Cutting energy consumption by 65% during its manufacturing phase and delivered through OCTAL's palletless shipping model, it has the lowest carbon footprint than any competing virgin material.
PRODUCT PORTFOLIO
1. PET® Sheet – OCTAL's DPET® Sheet.
Applications such as bakery, produce, pre-packaged food, yoghurt, egg trays and consumer products.
2. APET from DPET® Sheet
Applications such as bakery & produce packaging, consumer packaging and other general packaging.
3. Print Grade Sheet
Applications such as flat sheet, lids and containers.
4. Antifog Sheet
Applications such as salad containers, warm and cold packaging for Sushi lids and produce. OCTAL Antifog sheet can also be used for medical face shields.
5. Laminate Sheet
Applications such as meat, cheese, produce, pickles, etc.
6. Freezer & High Impact Grade Sheet​
Clear and coloured freezer grade and impact grade sheet to withstand tough conditions in the supply chain. OCTAL's freezer grade sheet was designed to minimize cracking and shards in flash frozen food packaging.
7. rDPET™ Sheet
Applications such as thermoformed trays and printed, folded and glued cartons.