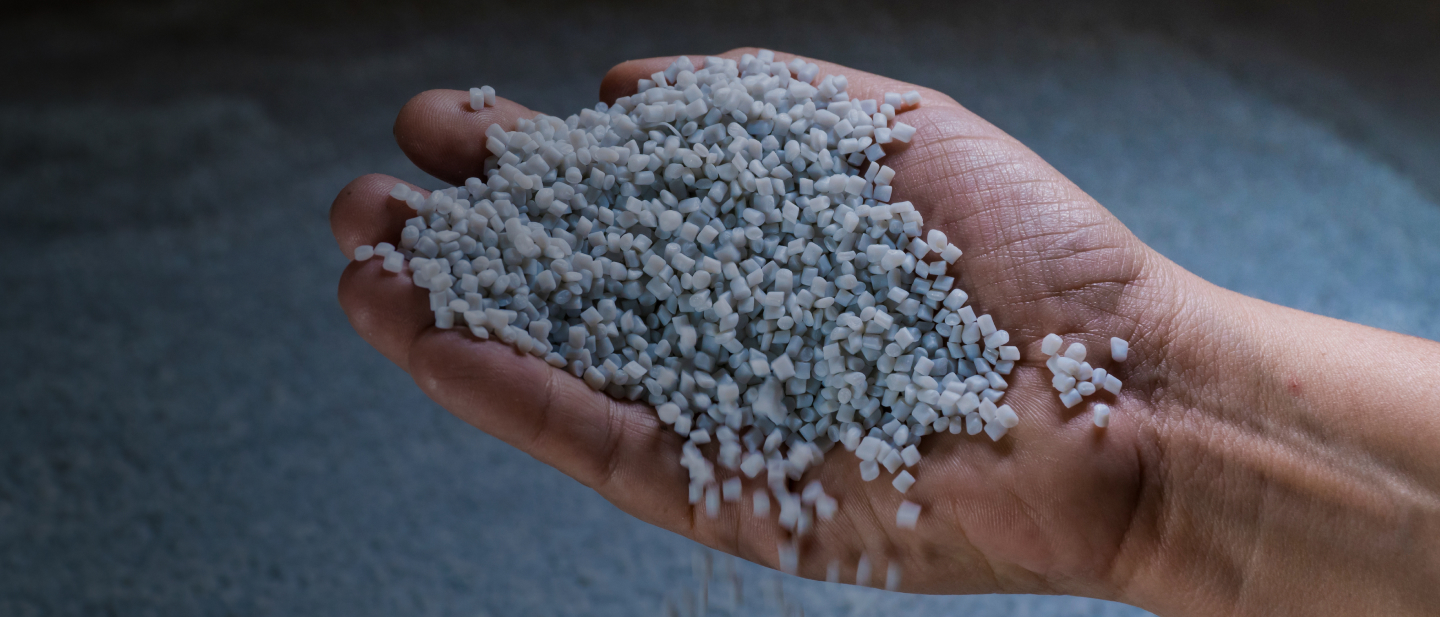 PET RESINS
PET (Polyethylene Terephthalate) is a unique and innovative plastic used in a variety of applications from food & beverage packaging like water and soda bottles, to food products and for packaging many consumer goods and even medical products.
PRODUCT DESCRIPTION
Alpek Polyester, is the world's second largest producer of Polyethylene Terephthalate (PET) and it is produced and sold under the Laser+® brand for a family of PET Resin offerings. Alpek is an industry leader for providing PET packaging materials that offer the lowest carbon foot print to reduce climate change, exceptional value and that provide many of today's top brands around the world the ability to package and sell their products while taking advantage of the benefits that PET brings from its light weight, shatter resistance, hygiene and 100% recyclability. PET's clarity and flexibility allow brand owners to maximize the marketability of their products.
Laser+® PET Resins are fully compliant with Food Contact and Pharmacopeia legislative requirements in the many regions across the world that it serves.
PRODUCT PORTFOLIO
The uniqueness and versatility of PET makes it a material of choice across a wide platform of end uses. At Alpek Polyester we produce a variety of Laser+® PET offerings around the globe serving markets including:
PET RECYCLABILITY AND SUSTAINABILITY
We are all about doing our part to help the planet. Even though PET Resin already has a lower carbon footprint than competitive packaging materials like Aluminum and Glass, we are not stopping there and have integrated recyled PET Resin into our product offerings . Now, all of our innovative Laser+® PET Resin product have an option for integrated recycled PET content.
Learn more about Alpek Polyester 100% rPET offerings under rPET – Recycled PET
SINGLE PELLET TECHNOLOGY® – SPT
Taking traditional mechanical recycling to the next step, Alpek Polyester's "Single Pellet Technology® – SPT" is an innovative hybrid recycling process of integrating Post-Consumer Recycled PET (rPET) material into conventional virgin Polyethylene Terephthalate (vPET) production operations to create a Recycled PET (rPET) solution with integrated recycled content in a single pellet form.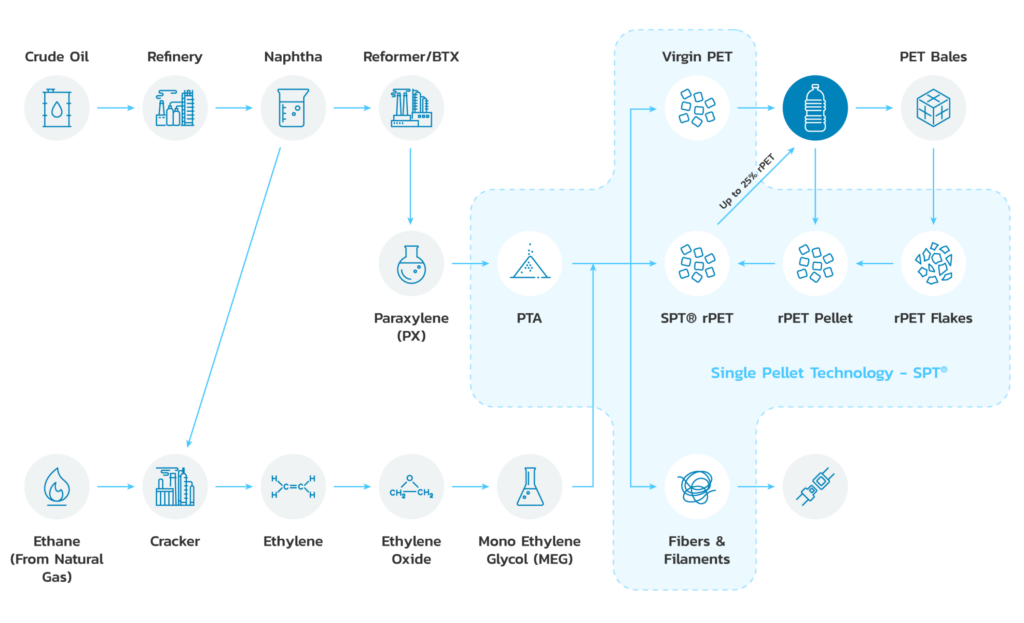 The SPT process injects clear 100% rPET flake produced from consumer recycling programs into the virgin production process which further decontaminates and undergoes partial glycolysis utilizing Continuous Polymerization (CP) assets. This process has the potential to incorporate up to 25% rPET in every single resin pellet made. The result is an improved method of incorporating PCR into preforms and bottles while delivering nearly the same characteristics and performance as vPET. SPT enables simpler downstream processing for customers focused on adding recycled content to their end-use offerings. With SPT resin having integrated recycled content, dual feeding, inventory and storage of two materials are eliminated at customer operations to add recycled content to their end use offerings.